Riley and Brayson rockin' it in music class today!!!
Here's some music to listen to while relaxing, working, falling asleep, or stretching your imagination muscles!!! It's listed as "Moon music" in the music imagination feedback form!!!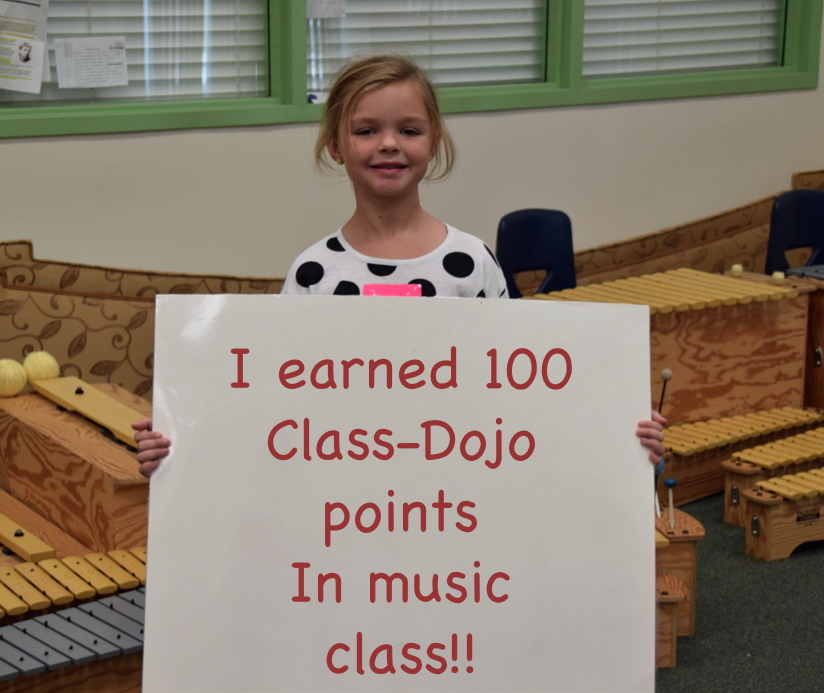 Avery hit 100 points in Class Dojo!!! Great job!!!!
On Wednesday, October 19th Avery earned her 100th point in music class. She is the first student to achieve this milestone in music!